Discover the beautiful world of sportfishing in San Felipe Yucatán, a small and picturesque coastal port that stands out for its beautiful wooden attractive houses painted in bright colors. Here you can learn about the customs of the community that are still as alive as ever, such as their traditional "vaquería," the "jarana," and its excellent cuisine.
San Felipe is located within the "Reserva de la Biósfera de Ría Lagartos." On your marine or terrestrial journey, you will be able to see the distinctive pink flamingos of this region, white pelicans, more than 350 species of birds, freshwater cenotes, and beautiful white-sand beaches. In San Felipe, you can go fishing in calm waters that provide unparalleled opportunities for sportfishing lovers to find tarpon, snook, horse mackerel, and sea bass just to name a few.
In this area tarpon is an excellent option to practice catch and release, which is a sustainable sport fishing.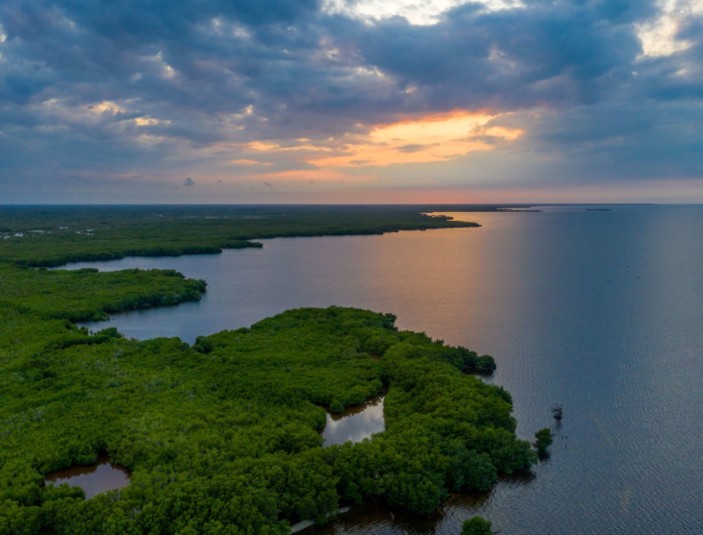 San Felipe
The guided excursions are suitable for expert anglers and beginners, so don't have to worry if you don't have previous experience. There are basic lessons to start with to make sure you will succeed and enjoy yourself.
Picture yourself starting this adventure early in the morning, at 6 or 7 in the morning, sailing out to sea near the coast in the mangrove area. The preparation of the fishing rod with the bait, casting it, and patiently waiting will be rewarded by capturing, taking the picture, and releasing the tarpon in its natural habitat. Of course, the guide who knows the area will accompany and instruct you in this unique experience in San Felipe, Yucatán.
Most of the services offered in San Felipe include a boat ride, fishing equipment, soft drinks, food, and a particularly important element, the federal guide accredited in different types of fishing. Don't forget to ask for the services of your preference.