To visit Sotuta de Peón, in Tenoch, is like traveling back in time when the hacienda was fully functional. All of this is possible and available for visitors, thanks to the remodeling and conservation efforts of its owners. It looks just like it used to be when it operated in its glory days.
Nowadays, we can tour the estate and learn about its operation through its machinery, its house-museum, the henequen fields, the villas, the cenote, and most importantly all the stories of its people narrated in a captivating way by the guides of the hacienda.
One of the most visited spots is the Spa, due to its variety of massages and therapies using plants from the region and organic products.
Also, with previous reservation, you can enjoy the Temazcal, which is a traditional steam bath practiced by ancient cultures through a healing ritual to purify your body and mind.
Hacienda Sotuta de Peón was built at the end of the 19th century and its architecture and finishing display the greatness of the Green Gold era in Yucatán.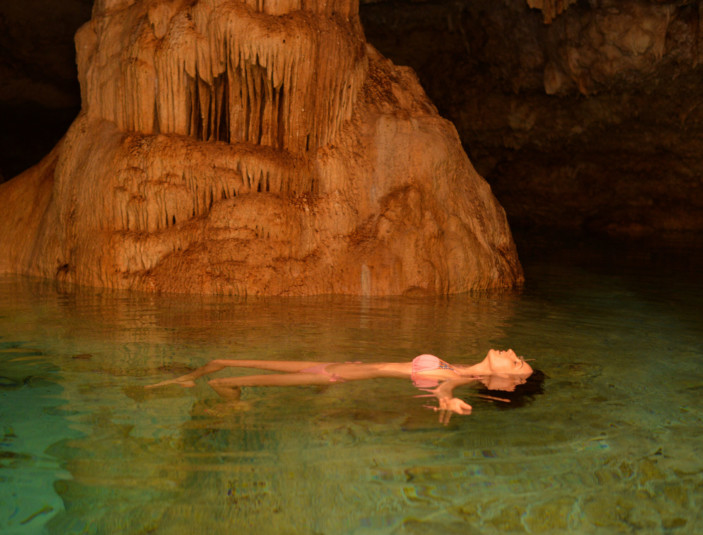 Cenote Dzul Ha
Cenote Dzul Ha
There are several activities that can be experienced at the estate: tours of the main house, the machine house and its fields; visits to the Dzul Ha cenote or unique gastronomic experiences at the restaurant with ingredients from the region and handmade tortillas.
Horseback riding around the hacienda has become one of the favorite activities for visitors. You cannot miss the opportunity to ride a horse and feel like a real rancher.
For more information visit their website here.