The Great Museum of the Mayan World is a modern and avant-garde cultural space considered one of the most important in Latin America.
The architectural design of the museum is solely inspired on the ceiba tree, which can be appreciated in all of its areas including the parking lot, transit warehouses, main reception room, permanent exhibition rooms, temporary exhibition room, multiple use room, children's room, film projection room, terraces, and gardens.
The museum exhibits a magnificent collection of more than 1,160 pieces that can be admired by visitors, among other examples, textiles, religious objects and diverse objects that reflect the current daily life of the Mayans; engravings, books and historical documents, artistic and religious works of viceroyalty era; cultural heritage items of the pre-Hispanic era that include steles, bas-reliefs and stone sculptures; pottery vessels, trousseaux and offerings, in addition to ornaments and sumptuary objects of gold, jade and shell.
It has four permanent rooms that exhibit more than 1,000 important archaeological pieces of the Mayan culture.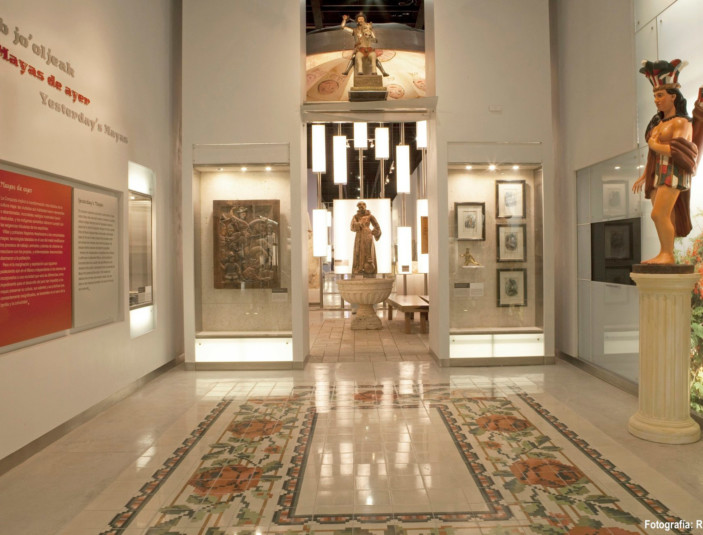 Great Museum of the Mayan World
The four permanent exhibition halls of the Great Museum of the Mayan World have a high thematic content to showcase the archaeology, anthropology, ethnology and history and customs of the Mayan World in the region.
For more information visit their website here.