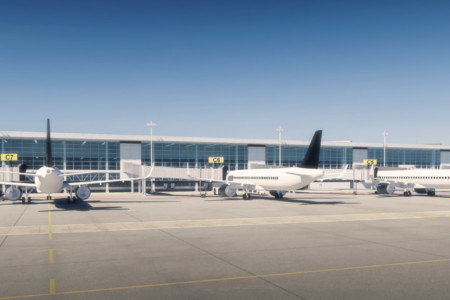 Aeropuerto Manuel Crescencio Rejón
Yucatán's Aeropuerto Manuel Crescencio Rejón is an international airport with significant movement. The airport is in constant growth as the number of connections with important national and international cities rise.
Direct flights to: Mexico City, Cancun, Guadalajara, Monterrey, Oaxaca, Tijuana, Veracruz, Villahermosa, Dallas, Houston, Miami, Oakland and Toronto.
Consult air routes to Yucatan here.
Mérida offers direct access to other points in the state, the peninsula and the country. Travel is easy and safe travel via its great highway infrastructure comprised of several highways, including two federal interstates and one modern turnpike.
Interstate 180, from Campeche to Merida and from Merida to Cancun, is the fastest way to access Colonial cities and archaeological sites such as Izamal, Chichén Itzá and Valladolid, to name a few. Highway 261 extends from Merida to Uxmal, and also facilitates connections with other archeological sites in the Ruta Puuc, the Puuc Region and the Aldeas Mayas.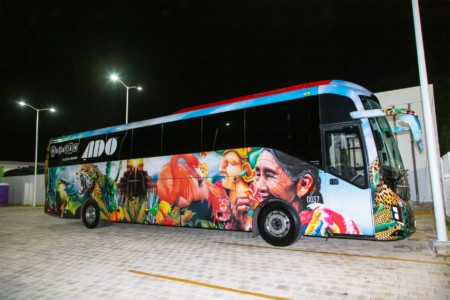 By land
The ADO Centro Historico is the state's busiest bus station, transporting passengers from the state capital to other tourism destinations and cities of Mexico. The station is located on Calle 70 No. 555, Downtown, and is easily reached by public transportation. Most buses stop at the Terminal. Open 24 hours. Telephone: 999 924 0830
By sea
The Port of Progreso on the Peninsula of Yucatan is a tourism point and open border for trade with the Gulf of Mexico and the Caribbean Sea. The port's modern installations, like those of the production and commercial centers of the region, guarantee a safe and secure import and export of merchandise  North and South America, the Antilles, Europe and Africa. Different cruise ship companies currently arrive here, enjoying the new tourism products such as the international sea walk of Progreso and sun and sea recreation on the beaches of the Yucatecan Riviera.
Emergency contacts
For emergencies: 911
Public Security: 999 930-32-00
Fire: 999 924-92-42 / 999 923-29-71
Red Cross: 999 983-02-27 / 999 983-03-06
Green Angels: 999 983 1184
Profeco: 999 923 2323